Conceal Imperfections with Porcelain Veneers
Cracked, chipped, discolored, or otherwise imperfect teeth can compromise the aesthetics of your smile, negatively affecting your confidence and self-image. At Redd Road Family Dental in El Paso, TX, Dr. David A. Cenk and his team help patients conceal minor cosmetic issues in their teeth with porcelain veneers. The modern technology at our office and the experience of our dentist help us produce great results with this effective, natural-looking treatment.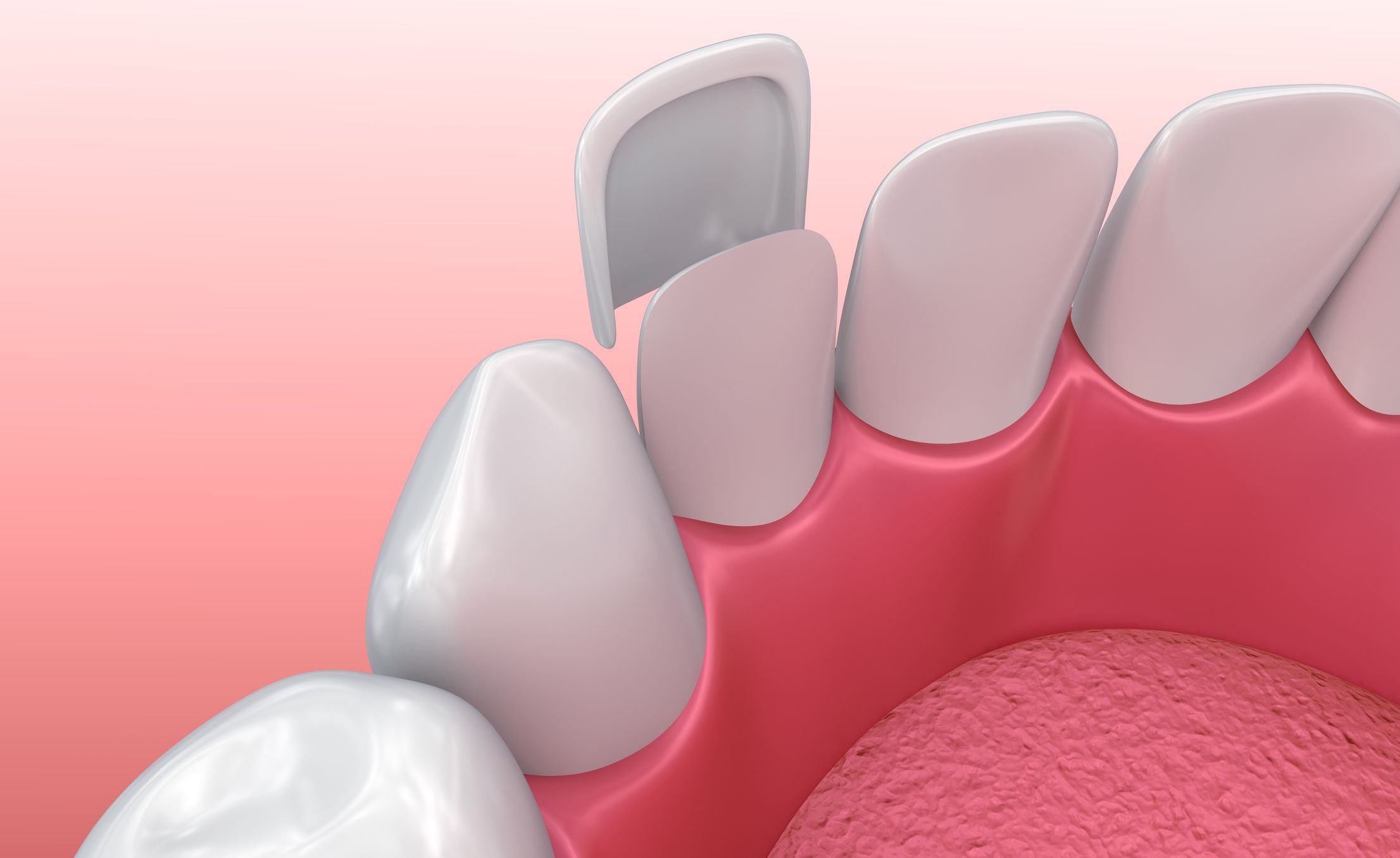 What Are Porcelain Veneers?
Porcelain veneers are ultra-thin, custom-designed shells that Dr. Cenk can attach to the surface of imperfect teeth, concealing chips, cracks, stains, and slight misalignment. The porcelain material used in our veneers closely resembles the appearance of natural teeth, so your upgraded smile will look authentic and healthy.
Traditional veneers require some alteration of the tooth, and take about two weeks to make. However, another option is LUMNEERS®, an ultra-thin type of veneer that can be placed without any need to alter the tooth. There are also same-day options that can provide a fast upgrade. During your consultation, Dr. Cenk will help you determine which type of veneer is best for your needs.
The Benefits of Porcelain Veneers
Porcelain veneers are a popular procedure for many reasons, including:
Quality: The veneers at Redd Road Family Dental in El Paso, TX, are made from high-quality porcelain that can be color-matched to your surrounding teeth, producing natural-looking results.
Versatility: Our dental team can use veneers to conceal almost any surface-level cosmetic issue, including chips, cracks, misalignment, gaps, and stains.
Longevity: With proper care, porcelain veneers can last for 10 years or more.
The Veneer Placement Process
The veneer placement process is relatively easy and pain-free. When you and Dr. Cenk determine that veneers are right for you, he will make an impression of your teeth to custom-design a veneer that will fit correctly. We will send the impression to a dental lab, and the veneer will be ready in a few weeks. In some cases, same-day solutions are available.
The porcelain material used in our veneers closely resembles the appearance of natural teeth
Once a traditional veneer has been created, Dr. Cenk may have to remove a small amount of enamel from the front of the tooth to prepare it for adhesion (LUMINEERS often require no alteration of the tooth). Once the tooth is prepared, Dr. Cenk will attach the veneer using dental cement. After the veneer is secure, you can leave our office and enjoy life with your enhanced smile.
Factors Affecting Candidacy
There are a few candidacy requirements for porcelain veneers:
Sufficient Enamel: Traditional veneers require a certain amount of enamel in order to attach securely. If your natural enamel is thin or weak, a different procedure may be better suited for you.
No Teeth Grinding: If you regularly grind your teeth, you may be in danger of damaging or dislodging a veneer. Patients who grind their teeth should address this condition before receiving veneers.
Ready for Permanent Change: Once you receive a traditional porcelain veneer, the treated tooth will always require some kind of restoration. Fortunately, most veneers patients are comfortable with this commitment since it provides a powerful and exciting upgrade to the look of your smile. However, if you receive LUMINEERS, this treatment is fully reversible.
Very pleased with my experience here. This is the place where other dentists get treated.

View On Google
I have been extremely satisfied with not only the work of Dr. Cenk but also his friendly staff. He's always been helpful with treatment recommemdations.

View On Facebook
A Confident Smile Is within Reach
If you hide your smile because of minor imperfections in your teeth, porcelain veneers from Dr. Cenk and his team at Redd Road Dental in El Paso can conceal your cosmetic concerns and give you a smile you'll love. Our team is proud to serve the El Paso community, and we're always ready to receive new and returning patients. For more information, or to schedule an appointment, we invite you to contact us online or call (915) 833-3484.